OEI (R)Ed. Est.
7 May 2008, 8pm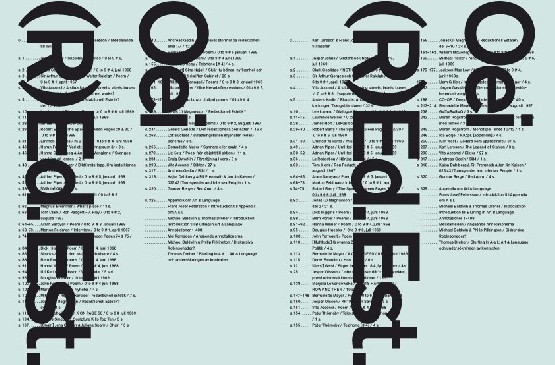 castillo/corrales is pleased to host, on Wednesday May 7, a presentation of the latest issue of OEI, the Swedish poetry, theory and art magazine.
Jonas (J) Magnusson, poet, writer and theorist, Cecilia Grönberg, artist and writer, Martin Högström, poet, and Kim West, art critic, all members of the editorial team of OEI, will read from the magazine and talk about publishing as an experimental practice, editorial aesthetics, and the use of montage in writing and language.
A publication devoted to "conceptual operations and aesthetical technologies", OEI was founded in the very end of the last millennium. It has published 38 issues, growing thicker to reach the shape of a more than 400 pages volume, elegantly and cleverly designed and edited, gathering experimental poetry as well as art criticism. Linked to the non-commercial publishing house OEI editör, OEI reminds us of the Revue de Littérature Générale, indeed one of its models, in the way it gathers essays, documents and text-based artworks, connecting the history of literature to contemporary aesthetics while working on the very art of publishing and magazine making. Mainly published in Swedish, OEI also insists on the significance of translation in art and knowledge nowadays, relevantly raising questions of visibility, readability, and global conversation in the contemporary art field.
The conceptual point-of-departure for OEI (R)Ed. Est. is the proposition that editorial work is carried out according to specific principles of assembling (researching, documenting, commissioning) and presenting (postproduction, montage, layout, typography) a body of material, and that such operations are carried out in a number of genres and disciplines including film editing, sound editing, magazine editing, literary editing, etc. OEI (R)Ed. Est. thus constitutes a series of attempts to actualize the notion (pace Eisenstein) of editing/montage as a "generic" cultural operation, or, in another sense, to articulate points of contact between various practices within an "expanded" field of editing.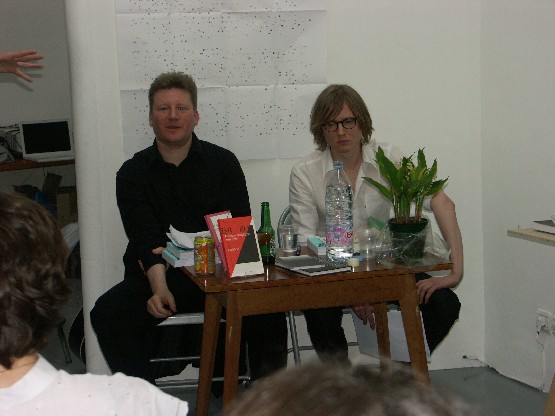 OEI (R)Ed. Est. contains, among other things, reprints of pages from Vito Acconci & Bernadette Mayer's 0 to 9; translations of La Rédaction, Craig Dworkin, Liz Kotz, and Harun Farocki; essays about Leslie Scalapino, Jean-Luc Godard and Jarl Hammarberg; contributions from editors of magazines like Multitudes or Cabinet; a presentation of the legendary Boulevardkartongen Tvångs-Blandaren (an issue of the Swedish periodical Blandaren, edited by among others a young Pontus Hultén and which had a seminal influence on George Maciunas and the so-called Fluxus boxes); an extensive presentation of the projected but never-realized journals Krise und Kritik (ed. Walter Benjamin and Bertolt Brecht) and Revue Internationale (ed. Maurice Blanchot…), etc. Last but not least, a whole section of the magazine is dedicated to Art & Language and the great journal Art-Language.
For more information on OEI, visit oei.nu