Section 7 Books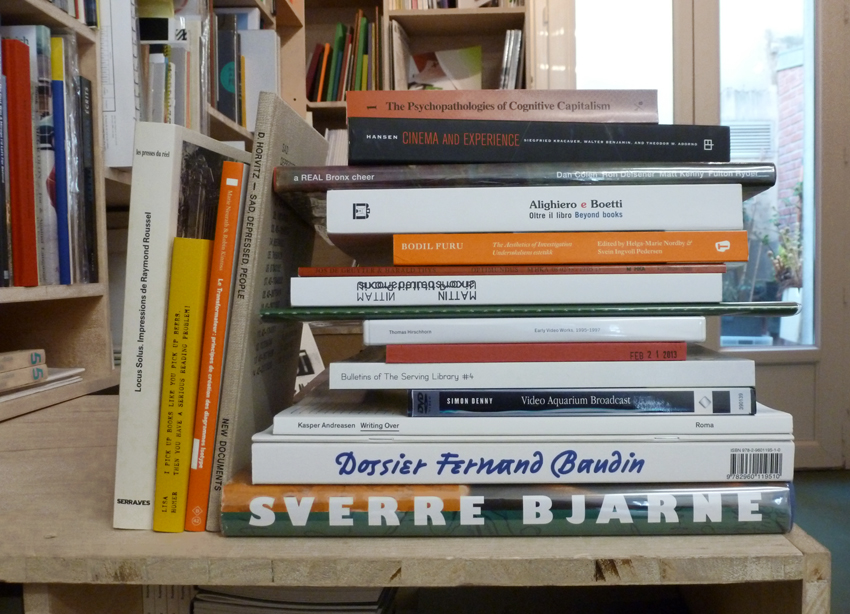 Section 7 Books is castillo/corrales' bookshop. Installed in the back space of the gallery, it is open on regular hours: 2pm to 7pm, Wednesday trough Saturday.
EVENTS AT S7B
LAUNCH OF THE TENTH ISSUE OF F.R.DAVID, "…FOR SINGLE MOTHERS"
Friday 22nd March, 2013, 7pm
Reading of Margaret Atwood's "When it Happens" by editor Will Holder
"…for single mothers" is derived from the series of readings given by Holder since 2007, presenting a heterosexual man who takes the liberty to representing some universal views of humanity, typically expressed by women and homosexuals.
With contributions by: Jean-Philippe Antoine, Cornelius Cardew, Emily Critchley, Elizabeth Crocker, Julia Feyrer & Tamara Henderson, Sharon Hayes, Christian Oldham, and Charlotte Prodger, and more.
published by de Appel arts centre, 2013
Soft-cover, 240 pages
Dimensions: 19 x 12 cm
SOME RECENT DELIVERIES
Paul Haworth – Johnny on a Chorizo (True True True)
The Psychopathologies of Cognitive Capitalism (Archive Books) 
Animal Shelter no. 2 (restock!)
Irene Kopelman – The Exact Opposite of Distance &  The Molyneux Problem (Roma Publications)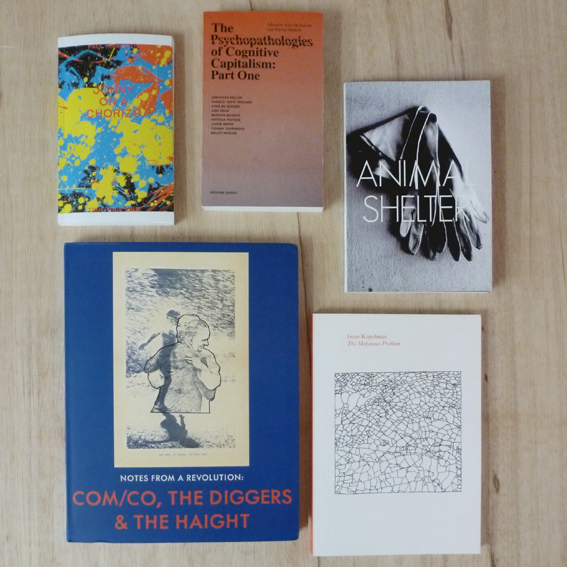 Notes from a Revolution: Com/Co, the Diggers & the Haight (Fulton Ryder / Foggy Notion)
Bulletins of the Serving Library no. 4
The Exhibitionist no. 7
Lutz Bacher – Do you love me? (Primary Information – restock)
Kasper Andreasen – Writing Over (Roma Publications)
David Horvitz – Sad, Depressed, People (New Documents)
…
EVENTS ARCHIVE