EDITION TAUBE
Friday April 6 at 2PM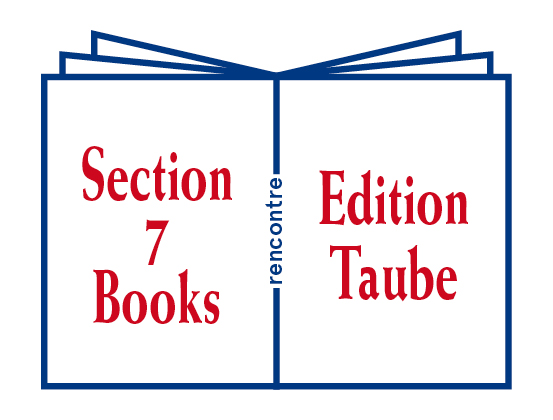 This Friday, for one sunny afternoon starting at 2 PM, the (almost) complete catalogue of Taube will be on display at Section 7 Books including some out of print publications, limited editions, and their latest release, "Time Islands" by Marie Jager.
Edition Taube was founded in 2009 by Jonas Beuchert, Tilman Schlevogt and Jan Steinbach in Stuttgart.  Taube creates editions, artist books and zines in small print runs, believing in the printed paper's future; it conceives the book as an "anti-medium", to redefine the notion of a readership as such. But let's not get straight to the point. Edition Taube also acts as an artist-collective on self-initiated projects, and has collaborated with artists such as–just to name a few–Friedemann Heckel (DE), Erik van der Weijde (NL), Raphael Linsi (CH), Sener Özmen (TR), Peekasso (USA), Ute Zeller von Heubach (DE), Stefan Sulzer (UK/CH), or Katrin Mayer (DE). An independent publisher, Edition Taube aims to cancel market barriers and offer new qualities for printed matter by being irrational in a market sense. "We love to just throw out an idea and see if we find someone who appeals to it."
PS: Wait for the new bar in town.