EVERYBODY KNOWS THIS IS NOWHERE
December 8, 2012 – January 26, 2013
Opening reception : Saturday, December 8, from 6 to 10 pm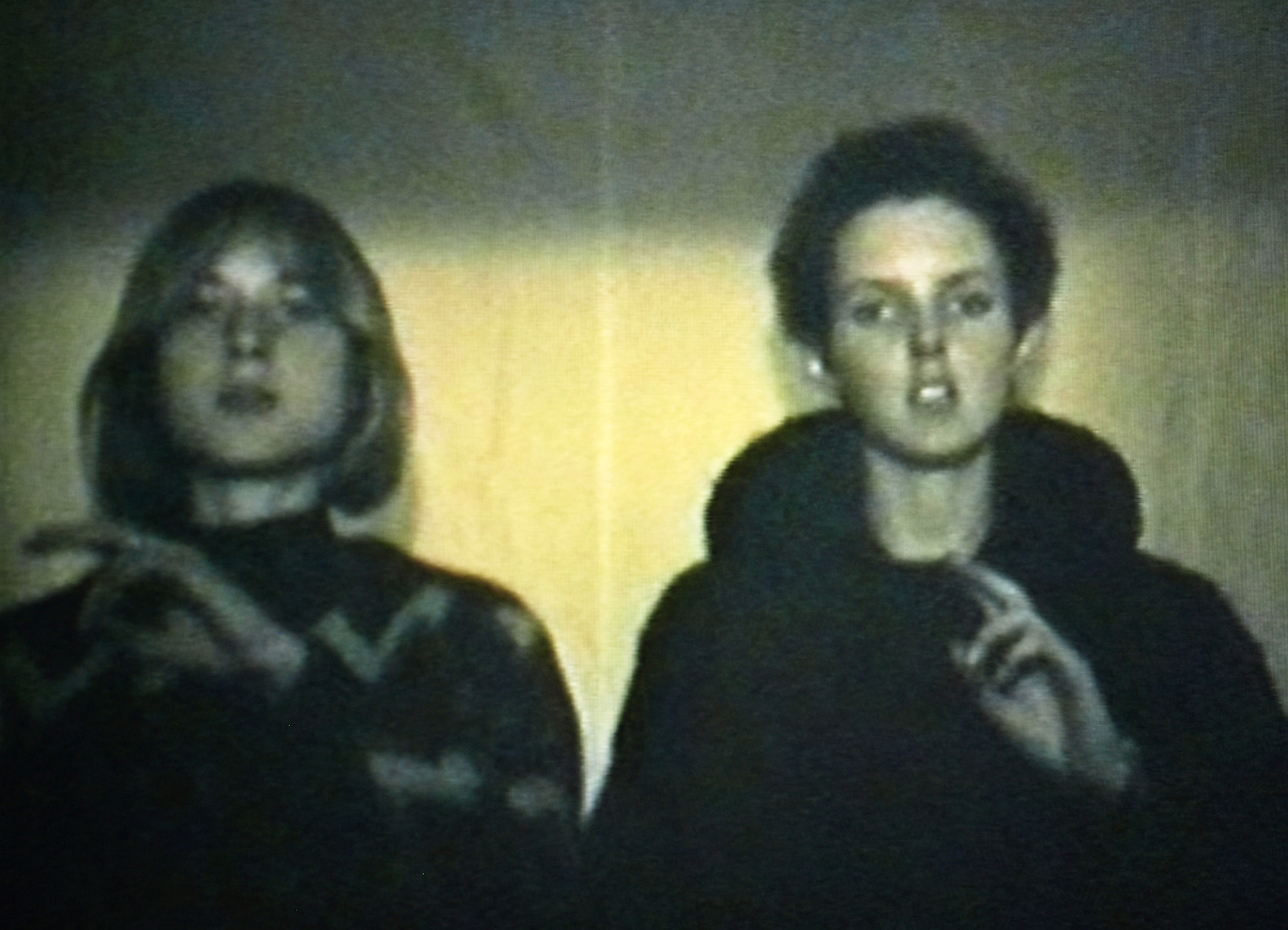 As with any story (or vinyl record, for that matter),  the exhibition Everybody Knows This is Nowhere has two sides.
The first one is about the long-standing love affair in France for music produced in Aotearoa New Zealand since the early '80s. It begs questions about what one likes to like, niche enthusiasm, and how the formation of personal taste and identity has always been inextricably tied to the attraction for far away places and imaginative constructions. It also examines how all this continues to pertain, albeit differently, with the Internet, the new regime of global movability of cultural artifacts, images, ideas and persons that has come to characterize the last fifteen years, and in an era of soft power strategies between the world's nations.
The other side of the story is about being on the other end of such attentions, the intractability of some physical distances, the skills this develops for dealing with insularity and balancing self-respect and self-irony. It's about always having to be seen to have 'the other side of the story.'
Neil Young's "Everybody Knows This Is Nowhere" was the A-side of the first single the Human Instinct recorded back home in New Zealand after a stint in London in the late '60s. What attracts us to it as a title, to borrow in our turn, is that while it could seem that these Kiwis found their home country a kind of nowhere –they even chose to record a song by a Canadian– as underground rock aficionados know, they could also be said to make the song their own, and they re-titled it as an affirmation of a return: "I Think I'll Go Back Home".
The exhibition Everybody Knows This is Nowhere at castillo/corrales brings together remarkable music, art works, and graphic design from a diaspora of New Zealand-identified artists, their fans and critics. It includes archival material republished by German label Unwucht and US label Siltbreeze, representations of New Zealand material held by French music collectors and sellers, and New Zealand music videos, books and artworks  from:
Nick Austin, The AXEMEN, Paul Bonnet, Jon Bywater, Judy Darragh, Simon Denny, Bill Direen, Paul Elliman, Chris Kraus, Tom Lax, Saskia Leek, Julien Laugier, Daniel Malone, Louise Menzies, Kate Newby, Nova Paul, Peter, Natalie Robertson, Michael Stevenson, Francis Upritchard & Michelle Wise, Young-Hae Chang Heavy Industries, et. al.

This project took shape through a conversation at castillo/corrales last Fall between Julien Laugier, Paul Bonnet and Thomas Boutoux from Paris and Jon Bywater and Louise Menzies, two temporary escapees from New Zealand confronting their sides of the story over Erewhon Calling: Experimental Sound in New Zealand, a new book edited by musician and artist Bruce Russell and designed by Richard Francis, which was co-published this year by Audio Foundation and CMR.
On Saturday, December 8th at 7pm, Jon Bywater, one of the contributors to Erewhon Calling, will present the book and introduce the exhibition's idiosyncratic methodology. This will be the first of a series of events held in the course of the project until the end of January, including concerts, talks, DJing, publications, screenings, and maybe an extravagant Kiwi Christmas party. But no rugby broadcast, and no Hobbit symposium either. We hope you'll come out of nowhere, to celebrate New Zealandness with us.
Saturday, January 19, at 7 pm: 
LA PASSION CREATIVE 
An evening of lectures & wine tasting at castillo/corrales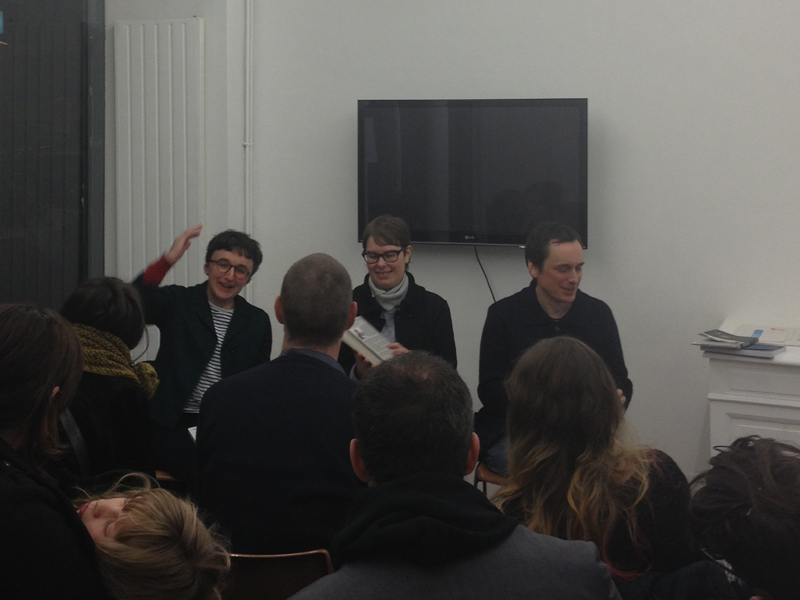 "TOMORROW, Malone's Ceci n'est pas un nuage (2013) will be unveiled. This work by the Māwhera Greymouth, Aotearoa New Zealand-born artist, who now lives and works in Warsaw, Poland, will allow gallery visitors to taste Cloudy Bay Sauvignon blanc, one of the successful Antipodean exports: "..it could be argued that it is the New Zealand style of Sauvignon blanc that is now the defining style of this variety, rather than the wines of France's Loire region [including Sancerre and Pouilly-Fumé] where Sauvignon is though to have originated" (Jamie Goode, The Science of Sauvignon Blanc, 2012). Since 2003 Cloudy Bay has been owned by art collector, and France's richest man, Bernard Arnault's firm LVMH.
"Living totally alone for the first time, and everything I'd been before (a journalist, a New Zealander, a Marxist) was breaking down." – once wrote Chris Kraus, in her book I Love Dick. 
A novelist, critic and filmmaker Kraus spent her childhood in Connecticut, USA, and Aotearoa New Zealand, before moving to New York. She now lives in Los Angeles and published last year Summer of Hate (Semiotext(e) / Native Agents). Her writing will be selected and read by artists and writers Marnie Slater, Louise Menzies and Jon Bywater, who then invite you to join a discussion of place, identity and representation."
Saturday, January 26, at 6 pm: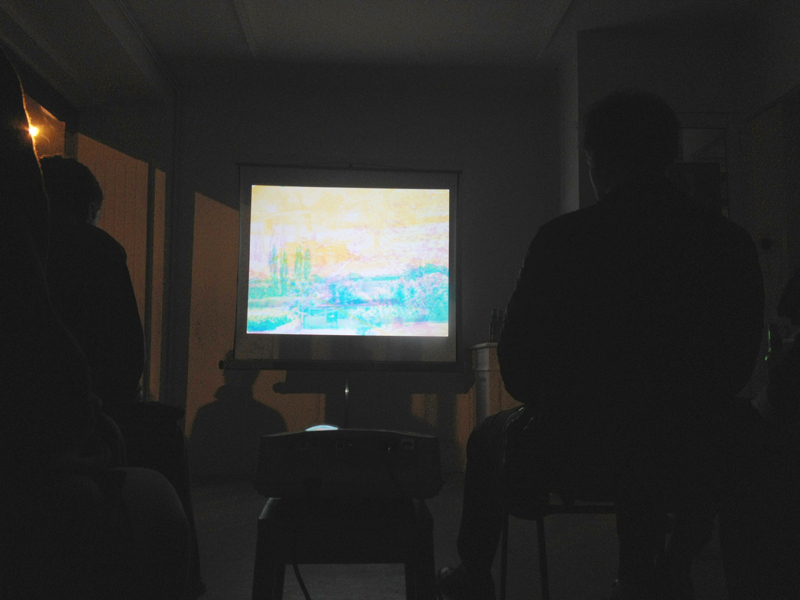 At 6pm
A presentation the first installment of Paraguay Press's new series
"The Social Life of the Record"
(a companion publication to the show ft. Tom Lax, Paul Elliman, Jon Bywater)
At 7pm
a screening of Nova Paul's film 
This Is Not Dying
(The film of the book of the film, Form Next To Form Next To Form, published by Dent-de-Leone, 2012)
After 8pm
some DJing of New Zealand music 
(the songs we can actually still enjoy this week, after two months of high rotation!).

Fewer Than Few from Bill Direen.