AN UNPARDONABLE SIN
Carla Arocha, Matthew Brannon, Pavel Büchler, Paul Chan, Wim Delvoye, Chris Evans, Luis Jacob & Chris Curreri, Aaron Flint Jamison, Owen Land, Marcel Mariën, Olivier Mosset, Tracey Rose, Pamela Rosenkranz, Nora Schmidt, Zhou Tiehai, Narcisse Tordoir, David Gheron Tretiakoff
curated by Philippe Pirotte
July 21 – September 11, 2010
Opening Wednesday, July 21, from 7 to 10
"It is not easy for art, which has no movement, to produce an action
whose movement creates the whole soul."
Donatien-Alphonse-François, Marquis de Sade, Histoire de Juliette
Nathaniel Hawthorne's short story, Ethan Brand (1850), traces the domestication of the image imbued with life and soul. The main character, Ethan Brand, returns to his village after an eighteen-year search for the 'unpardonable sin'. Back home, Brand realises that his own lonely, intelligent and heartless gaze that changes a subject into an observed object, is in fact the unpardonable sin that he was searching for: the gaze that disenchants the world. At the brink of modernity, in Hawthorne's pessimistic worldview, this new cold manner of observation cannot produce fulfilment but only provokes alienation: hallucination, disenchantment and fear take hold of the subject. Only a few decades earlier, the French author Donatien Alphonse François, the Marquis de Sade, had developed a literary oeuvre that, in opposition to Hawthorne's, embraced (scientific) observation as part of the modernity of the Enlightenment but at the same time used logical argumentation related to rationalism to the point of absurdity (unveiling reason's weaknesses). The transition from his notoriously perverse sexuality to his transgressive literature brings into play a cluster of new symbolic relationships, i.e. the possibility of discovering within the fantasised act a symbolic world that finds textual expression and fulfilment through literature.
The motivation for the exhibition at castillo/corrales was to initiate in-depth research on the possibility of an 'aesthetics of disenchantment'. An Unpardonable Sin wants to address the way in which perversion can be an aesthetic category without necessarily being a moral one. What could be the unlikely chance for exhibitions that refuse to account for their existence in the face of the demands and expectations of the contemporary economical and socio-political realm, and the attempts to create relationships between people over and above institutionalised and capitalist relational forms?
One wonders if aesthetic negativity could form a space or an experience not to be contained in the margin of a cultural condition, where strategies of negation and reversal have gradually lost their true meaning and capacity? So many artists today capitalise on anachronistic, token forms of revolt, which read as queasy nihilism with agitated rhetorical gestures in a hollow aim to save a last bit of democracy. Sade struggled with the paradoxes of the bourgeois principle of formal equality, adding the right of pleasure to the classic canon of human rights. His 'democracy of pleasure' fails because democracy can only be a democracy of subjects: there is no democracy of the object. The realms of fantasy – and here we can carefully add aesthetics – and symbolical law are incomparable. In other words, imagination inherently resists universalisation since it is the manifestation of one's most intimate and individual way of structuring the 'impossible' relation to an object.
Through a research of detachment, the exhibition An Unpardonable Sin could take position in relation to fundamental sentiments such as the interpersonal and the philanthropic, which in the art world are often turned into a (condescending and useless) do-good and feel-good moralism. Could we try to invoke the laughter of resistance in an attempt to squeeze some measure of freedom out of the vicious circle of the subversive (wherein each critical position in the cultural field is not only immediately absorbed but also transformed into a cultural good)?
An Unpardonable Sin wants to be a mental space that informs us about ourselves – uninvited. Things do not necessarily reveal themselves as truths and the exhibition does not serve as a promesse de bonheur. In that sense, this exhibition does not provide solace though it wants to indulge in (aesthetic and other) pleasure.
Philippe Pirotte
///////
" Il n'est pas aisé à l'art, qui n'a point de mouvement, de réaliser une action dont le mouvement fait toute l'âme. "
Donatien-Alphonse-François, Marquis de Sade, Histoire de Juliette ou les Prospérités du vice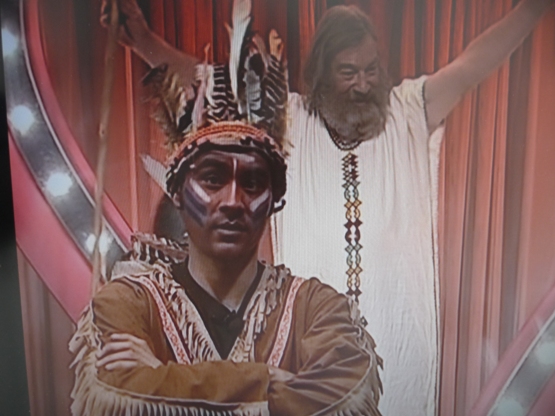 Nathaniel Hawthorne, dans sa nouvelle Ethan Brand (1850), raconte comment, lorsqu'il revient dans son village après dix-huit ans passés à la recherche d'un 'péché impardonnable', Ethan Brand réalise que ce qu'il cherchait était son propre regard. Un regard solitaire, acéré et impitoyable, capable de changer tout sujet en objet (observé) – un regard qui désenchante le monde : voilà le péché impardonnable. Nous sommes à l'aube de la modernité ; mais, selon la vision du monde pessimiste de Hawthorne, cette nouvelle sorte d'observation, froide et distante, n'est en aucun cas gage d'épanouissement. Elle plonge au contraire le sujet dans l'aliénation, le laissant aux prises avec ses hallucinations, son désenchantement, ses craintes.
Plusieurs années auparavant, Donatien Alphonse François, Marquis de Sade, avait développé une œuvre qui, en opposition à celle de Hawthorne, faisait sienne les méthodes d'observation (scientifique) de la modernité et des Lumières, tout en poussant jusqu'à l'absurde la logique d'argumentation propre au rationalisme – révélant ainsi la faiblesse de la raison. En passant d'une sexualité notoirement perverse à une littérature transgressive, il met en jeu un faisceau de relations symboliques nouvelles : on découvre, dans le fantasme de l'acte, un monde de symboles dont l'expression se trouve dans le texte et l'aboutissement dans la littérature.
L'exposition présentée à castillo/corrales est conçue comme le premier temps d'une recherche approfondie sur la possibilité d'une 'esthétique du désenchantement'. An Unpardonable Sin s'intéresse aux moyens par lesquels la perversion peut devenir une catégorie esthétique – sans se placer nécessairement sur le plan moral. Des expositions qui refuseraient de rendre compte de leur existence selon les critères, les attentes et les raisons économiques et sociopolitiques contemporaines, sont-elles devenues improbables, sinon impossibles ? Quelle chance reste-t-il à des tentatives de créer des liens entre des individus au-delà et en dépit de formes de relations institutionnalisées ?
Il s'agit de se demander si la négativité esthétique pourrait former un espace ou une expérience qui ne se limite pas aux marges d'une condition culturelle marquée par la perte progressive de sens et d'efficace des stratégies d'inversion et de négation. Un bon nombre d'artistes capitalisent aujourd'hui sur des formes de révolte anachroniques qui servent d'alibis à un nihilisme nauséeux, gesticulations prétendant vainement sauver un dernier bout de démocratie.
Sade a lutté contre les paradoxes inhérents au principe bourgeois d'égalité formelle, en ajoutant le droit au plaisir à l'éventail classique des droits de l'homme. Sa 'démocratie du plaisir' était certes vouée à l'échec : la démocratie ne peut être qu'une démocratie de sujets, et non d'objets. Le domaine du fantasme – comme celui de l'esthétique, que nous nous permettons prudemment d'ajouter ici – et celui de la loi symbolique sont incomparables. En d'autres termes, l'imagination résiste à l'universalisation, parce qu'elle est la manifestation la plus intime et le plus individuelle de la manière dont chacun structure son 'impossible' relation à un objet.
Tout en recherchant une forme de détachement, l'exposition An Unpardonable Sinpourrait en appeler à des sentiments fondamentaux comme l'intimité et la philanthropie, qui dans le monde de l'art se transforment souvent en un moralisme bien-pensant, condescendant et inutile. Serait-il possible qu'un éclat de rire rebelle, réussisse à arracher quelques mesures de liberté au cercle vicieux de la subversion, qui veut que toute position critique dans le champ culturel soit non seulement immédiatement assimilée, mais encore transformée en bien de consommation ?
An Unpardonable Sin veut être un espace mental qui nous informe sur nous-mêmes – sans invitation. Les vérités ne se dévoilent pas toujours d'elles-mêmes ; et cette exposition ne fait pas office de 'promesse de bonheur'. En ce sens, elle n'offre aucune consolation, bien qu'elle veille à accorder du plaisir, qu'il soit esthétique ou d'un autre ordre.
Philippe Pirotte