"SPONTE SUA FORTE", ORANGE EXPORT LTD.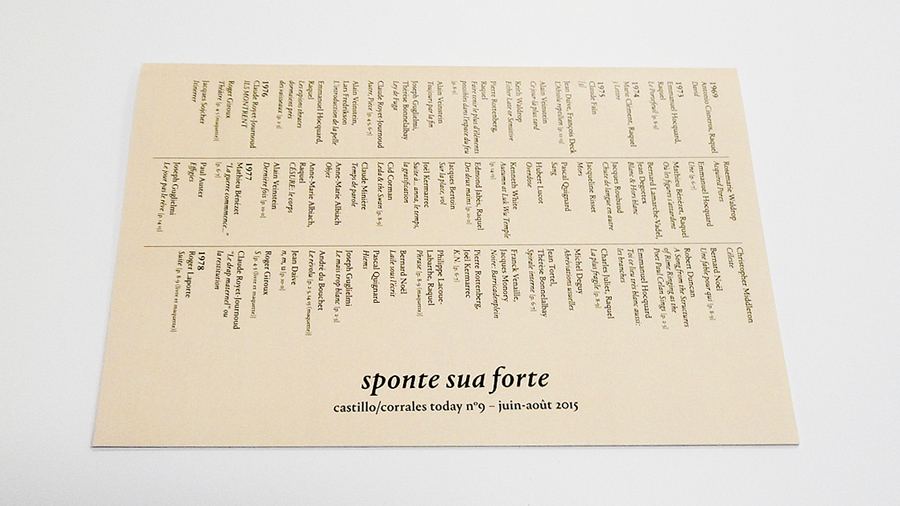 A companion to our summer show dedicated to the publishing house, Orange Export Ltd., "sponte sua forte" takes over their motto and represents, spontaneously and by chance, their distinctive production. The booklet is conceived as a visual document: a series of photographs of the books themselves, as they were gathered before the show, along with dummies, proofs, archives.
This 9th issue of the series 'castillo/corrales today', aims at giving an insight on the poetics of composition and publishing that was at the heart of the imprint run by Emmanuel Hocquard and Raquel from 1969 to 1986 in Malakoff. The booklet also comprises the list of all the titles published by Orange Export Ltd.
sponte sua forte, 2015
16 pages in color, 13,5 × 21 cm
Printed by Apag, Paris
ISSN: 2272-2131
5€