"HISTORY AND LOVE, PLEASURE AND TIME", MARTIN BECK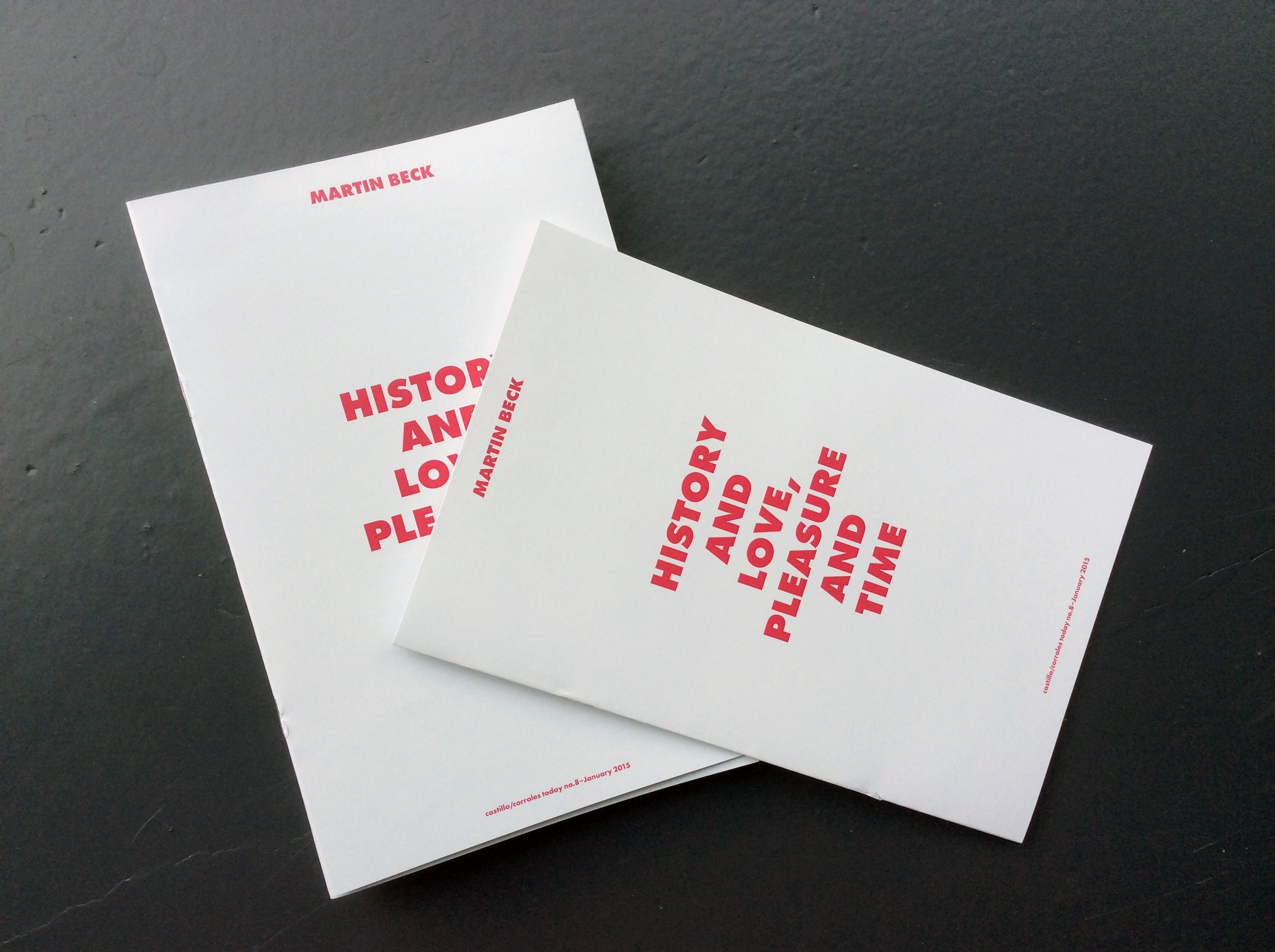 "History and Love, Pleasure and Time" is the 8th installment in our ongoing series, castillo/corrales today.
A new essay written by Martin Beck, it reflects on the artist's engagement with a particular night in the history of New York's dance culture, first in the book Last Night (White Columns, 2013), and then in his exhibition "Approx. 13 Hours" at castillo/corrales. In this text, Beck speaks about community and music in relation to the legendary Loft parties, about the challenges of imaging affect, and about documenting the ephemeral.
Edited and designed by castillo/corrales, published on the occasion of "Approx. 13 Hours", 14 Nov. 2014 – 17 Jan. 2015.
Martin Beck, History and Love, Pleasure and Time, 2015
English
8 pages, 13,5 × 21 cm
Imprimé par/ printed by Apag, Paris
ISSN: 2272-2131
4€ – SOLD OUT