Audrey Cottin, "Win for Life", 2014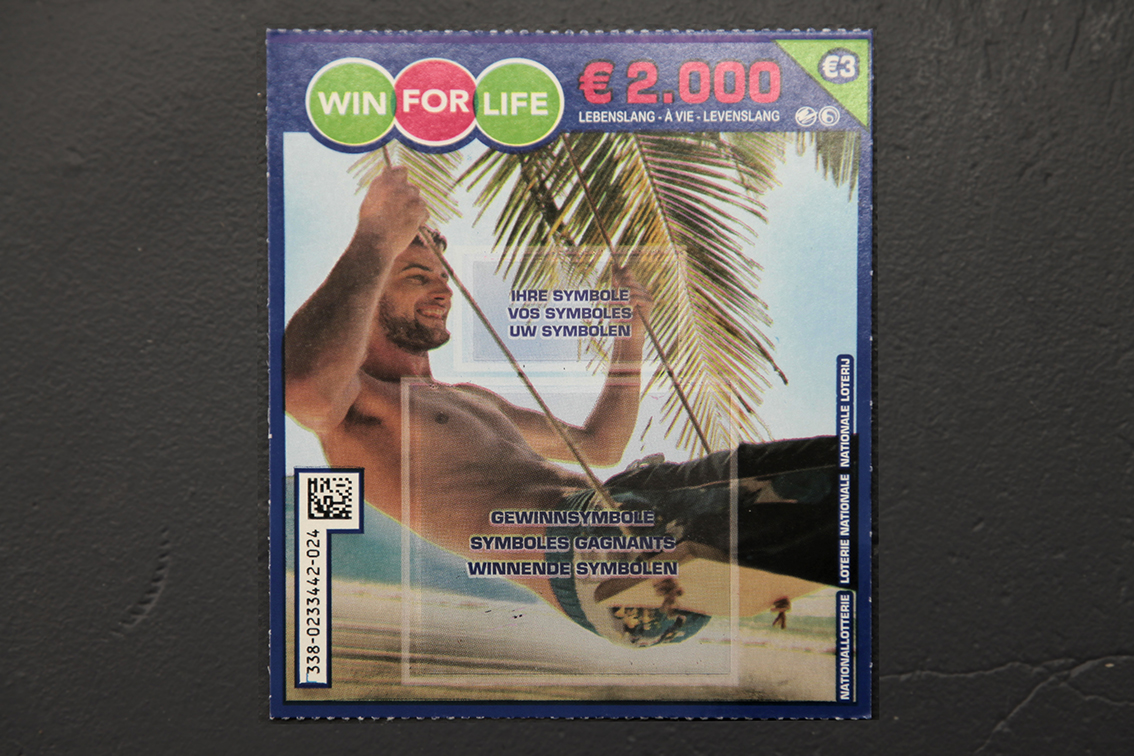 "dear collector,
you are now owning one ticket from the serie « scratch game » 3/100.
your ticket type is : WIN FOR LIFE
make sure to perform the art piece either by :
- keep the ticket unspoiled (no scratching), which turn you into a life performer.
- play the game to discover if you win or lose, consequences might be emotionally shared via email exchange : audreycottin2035@gmail.com.
in both cases i wish you a good luck.
Audrey Cottin"
Lottery ticket / Ticket de loterie; 10,2 × 12,2 cm.